Donate
BucksVision relies on donations, whether large or small, to raise funds to help blind and partially sighted people lead independent and fulfilling lives. 
Many of the services we offer today would not exist without the ongoing generosity of members and the general public. Donations are vital if we are to continue to provide our services.
Please click on the link below to make an online donation.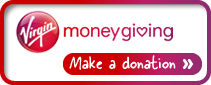 Alternatively, if you prefer to fill in a form manually, please download our Donation, Standing Order Mandate and Gift Aid forms.
Stamps
Recycle your stamps and help support us.
What do we need?
Any stamps recently collected from your post by cutting or tearing off envelopes
Everyday 1st and 2nd class and both British and foreign are ok
No more than 1cm of envelope left around each stamp
Not trimmed too close so that the perforations are damaged
Please request your freepost envelope by completing the online form on our partner website. Or alternatively send them in to our office at 143 Meadowcroft, Aylesbury, HP19 9HH.
So start collecting now!