Latest News
October 2021
Celebrating 110 years 
BucksVision was officially founded on 31 October 1911 as Buckinghamshire Association for the Blind. We have therefore been celebrating our 110th Anniversary this month with lots of activities.                                                                        Read more - celebrating our 110 years.
June 2021
Celebrating Volunteers' Week 1-7 June 2021
It's here! Happy Volunteers' Week everyone! We have so much planned this week, from thanking our volunteers individually, and sharing our appreciation across social media, to introducing some of our volunteers to you, so you can hear why they love volunteering. It's going to be a great week!
"There's a party goin' on right here
A celebration to last throughout the years
So bring your good times and your laughter too
We gonna celebrate your party with you
Come on now, Celebration." Credit - Kool & The Gang
 
December 2020
Christmas period
The Christmas period can be lonely time for many, but it is likely to be even more so for more people this year due to the pandemic, especially with Buckinghamshire now in Tier 4  
Although the BuckVision office will close at 5pm on Wednesday 23 December, reopening on Monday 4 January 2021, there other resources that remain available during the festive period, please find some of them below:
RNIB Helpline - 0303 123 9999 will be open Christmas Eve 8am to 2pm, Tuesday 29 December 9am to 5pm, Wednesday 30 9am to 5pm, Thursday 31 8am to 4pm and Saturday 2 January 2021 9am to 2pm.
Age UK Advice Line - 0800 678 1602​, open 8am-7pm, 365 days
SilverLine - 0800 4 70 80 90, open 24 hours, 365 days
Samaritans -116 123, open 24 hours, 365 days
Shout - for text conversations text 85258, open 24 hours, 365 days
For help with getting shopping or your prescriptions you can contact NHS Volunteer Responders Scheme on 0808 196 3646, 8am to 8pm.
November 2020
Winter Newsletter and BucksVision 2021 Calendar
Our Winter newsletter has been published, you can download your copy from our newsletter page.
And our fantastic 2021 Calendar is available to purchase. Contact us if you would like to order a copy.
September 2020
BucksVision Covid-19 Questionnaire
We have put together a short survey aimed at discovering the impact that COVID-19 has had on our members, so we can discover what support they needed/still need and if there is anything more we can do. If you are a BucksVision member or a Buckinghamshire resident who is blind or partially sighted you can take the survey via Survey Planet or contact us to request a paper or email version.
BucksVision September e-newsletter
Our September Members e-newsletter has been published. You can download it below or view it online. 
BucksVision e-newsletter September
Update to Sighted Guiding rules
For many months the RNB have been calling on the Government for clear confirmation on how blind and partially sighted people can be guided safely while social distancing.
This gap in public health information has caused lots of uncertainty, but on 3 September the Department of Health and Social Care confirmed that blind and partially sighted people in England can be guided by someone outside their household or social bubble.
The RNB have put together guidance on how this can be done while minimising risks - sighted guided guidelines.
August 2020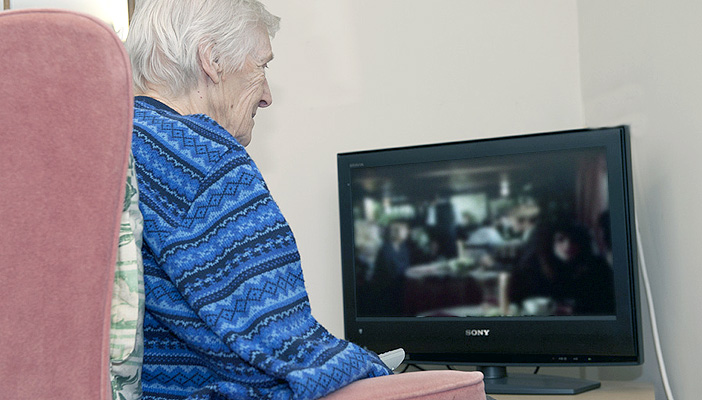 TV Licensing for over 75s
From 1st August people aged 75 and over no longer automatically qualify for a free TV licence. If you are one of those affected you do not need to do anything as you will be sent a letter over next couple of months explaining what you need to do. In the meantime you remain covered so please do not worry. 
If you or someone in your household receives Pension Credit you can apply for a free licence, if you do not currently receive Pension Credit but think you may be eligible to receive it you can find out more on Government website. If you're 75 or over and live in a residential care home, you may be covered by an ARC (Accommodation for Residential Care) TV Licence and won't have to pay for a licence even if you don't receive Pension Credit. You may also get a free licence if you live somewhere that used to have an ARC licence ("preserved rights"). Please speak to your care home administrator.
If you do not receive Pension Credit but you or someone you live with is registered as Severely Sight Impaired SSI (Blind) you will qualify for 50% discount (called blind concession). To apply for the blind concession you will need to provide proof that you are registered, this could include a copy of your CVI, BD8 or registration card. The licence will need to be in the name of the person who is registered as SSI.
Unfortunately there are scams around relating to TV Licensing, visit the TV Licensing website for tips on what scam communications may look like and how to identify legitimate emails.
Visit the TV Licensing for more information about TV Licences for over 75s or about the blind concession or call 0300 790 6117 (Monday to Friday, 8.30am - 6.30pm). And remember if you are affected by change in TV licensing for over 75s you remain covered and do not have to take action until you receive a letter from TV Licensing company.
Bucks in 100 Objects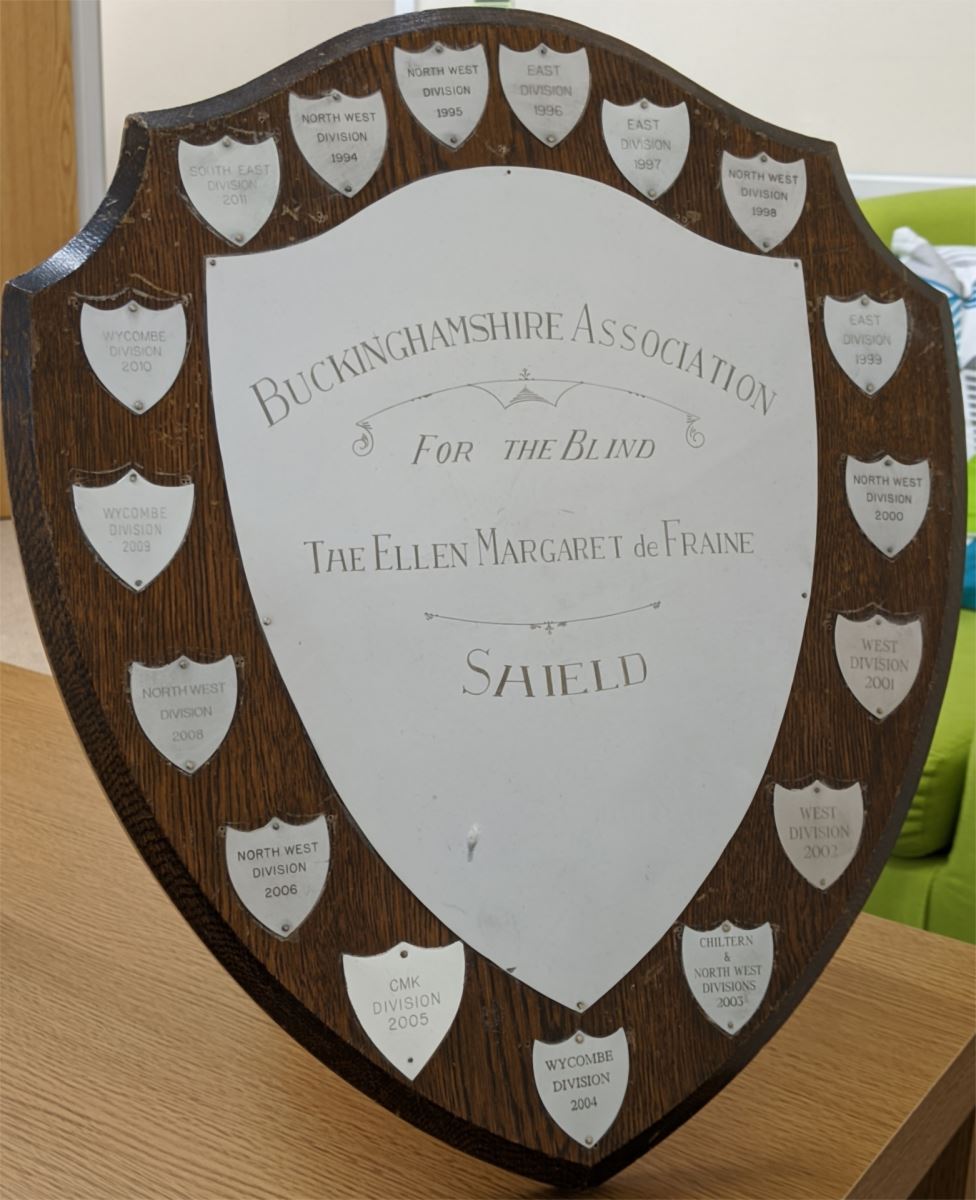 BucksVision's Ellen Margaret De Fraine Shield has been nominated for Buckinghamshire Culture's project to develop a story of Bucks in 100 objects. You can read the full nomination here.
If you would like to nominate your own object you can find instructions on how to do so here as well as seeing what other objects have been nominated - some of nominations are by famous residents of Buckinghamshire.
June 2020
On 28 May the Government introduced the NHS Test and Trace service to trace the spread of the virus, and isolate new infections with the aim of helping return life back to normal. Unfortunately, this new service has also created opportunities for scammers, so we wanted to make you aware of this. Here are some tips from Trading Standards to protect yourselves from scams.
Trading Standards have said there are reports of 'phishing' texts and emails, which are using the new system to scam people. Scammers have already been using COVID-19 in their scams, including fake texts purporting to be from the government promising a 'relief' payout or advertising face masks/hand sanitiser that never arrive.
And there now appears to be 'phishing' texts and emails suggesting, for example, that someone testing positive to COVID-19 has come into contact with you and recommending a click-link for more help or asking for payment for a testing kit. Although alerts from the NHS Test and Trace service could come by text, email or phone call, there is clear Government guidance as to how it works, and there is no need to give financial information as it is a free service.
Top Tips 
Be sceptical, don't be afraid to delete the email/text or put the phone down.
Take your time, don't be rushed.
Know who you're dealing with: if you need help, talk to someone you know or get in touch with Trading Standards advice line on 0300 123 2329
Protect your financial information, especially from people you don't know, and never just hand over your financial details
Never engage with someone or allow them access to your personal details unless you are able to verify their authenticity and who they are.
Government Test and Trace guidance (for an outline on the Test and Trace service, visit the Government website​ but please find the key points below)
Contact tracers will:
Call you from 0300 013 5000
Send you text messages from 'NHS'
Ask you to sign into the NHS test and trace contact-tracing website
Ask for your full name and date of birth to confirm your identity, and postcode to offer support while self-isolating
Ask about the coronavirus symptoms you have been experiencing
Ask you to provide the name, telephone number and/or email address of anyone you have had close contact with in the two days prior to your symptoms starting
Ask if anyone you have been in contact with is under 18 or lives outside of England
Contact tracers will never:
Ask you to dial a premium rate (09 or 087) number to speak to them
Ask you to make any form of payment or purchase a product or any kind
Ask for any details about your bank account
Ask for your social media identities or login details, or those of your contacts
Ask you for any passwords or PINs, or ask you to set up any passwords or PINs over the phone
Disclose any of your personal or medical information to your contacts
Provide medical advice on the treatment of any potential coronavirus symptoms
Ask you to download any software to your PC or ask you to hand over control of your PC, smartphone, or tablet to anyone else
Ask you to access any website that does not belong to the government or NHS
In summary, if you are concerned about a text, email or call you have received please check with a family member or friend or call Trading Standards on 0300 123 2329 before taking any action. If you have received a suspect email you can forward it to the National Cyber Security Centre at report@phishing.gov.uk 
May 2020
Padma and Sally complete their 2.6 Challenge!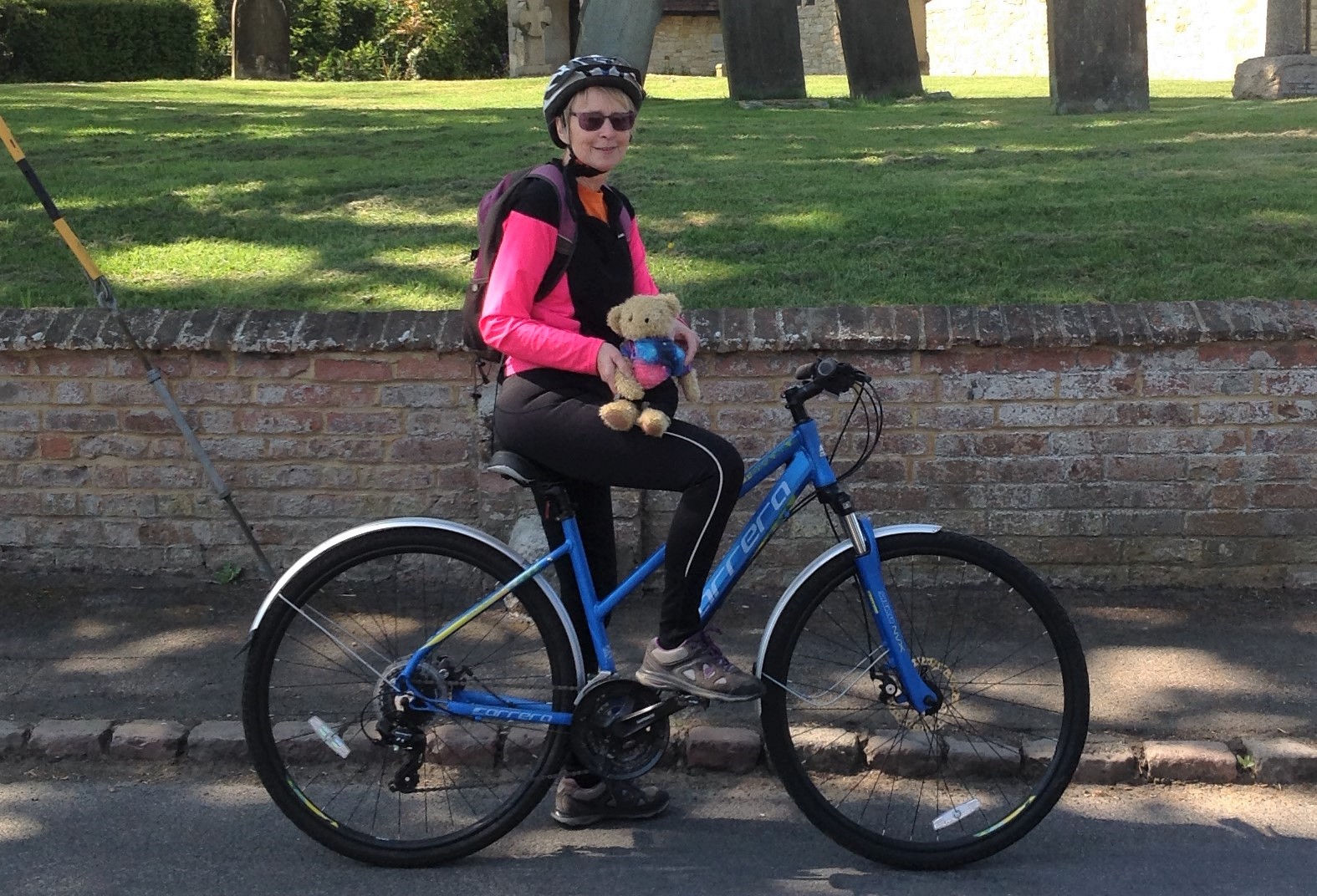 Volunteers Padma and Sally both took up our call to action and completed their own personal 2.6 Challenges. Sally's challenge was to cycle 26 miles across three days which she completed shortly after the challenge launched in April. Sally raised a fantastic £488, thank you so much for taking part and raising money for us.
Padma's challenge was slightly different - she challenged herself to complete 26 sit ups and 26 windmills every day for 26 days! Padma started on 1 May so only completed her challenge recently, on 26 May.
Padma has even been featured in MK Citizen!
Padma had been supported during her challenge by another                                                                              volunteer Alison, here Alison informed Padma's supporters                                                                              of her challenge completion:
"SHE NAILED IT!
Just to let you know that Padma successfully completed her 2.6 Challenge! For 26 consecutive mornings in May we had a facetime call on which Padma completed her 26 Sit Ups and 26 windmills. They were pretty impressive sit ups too! She even managed a smile after each set, but the smile on the last day was by far the biggest.
Well Done Padma. You should be proud of yourself."
Padma has so far raised a fantastic £868 which is amazing.
You can still donate to both Sally and Padma's challenges - visit our virgin money giving 2.6 page.
BucksVision Chief Executive reacts to latest Government update
Our Chief Executive, Steve Naylor, has recorded a short video message updating our volunteer, members and supporters on how the latest Government update affects BucksVision's services. For more information click here.
April 2020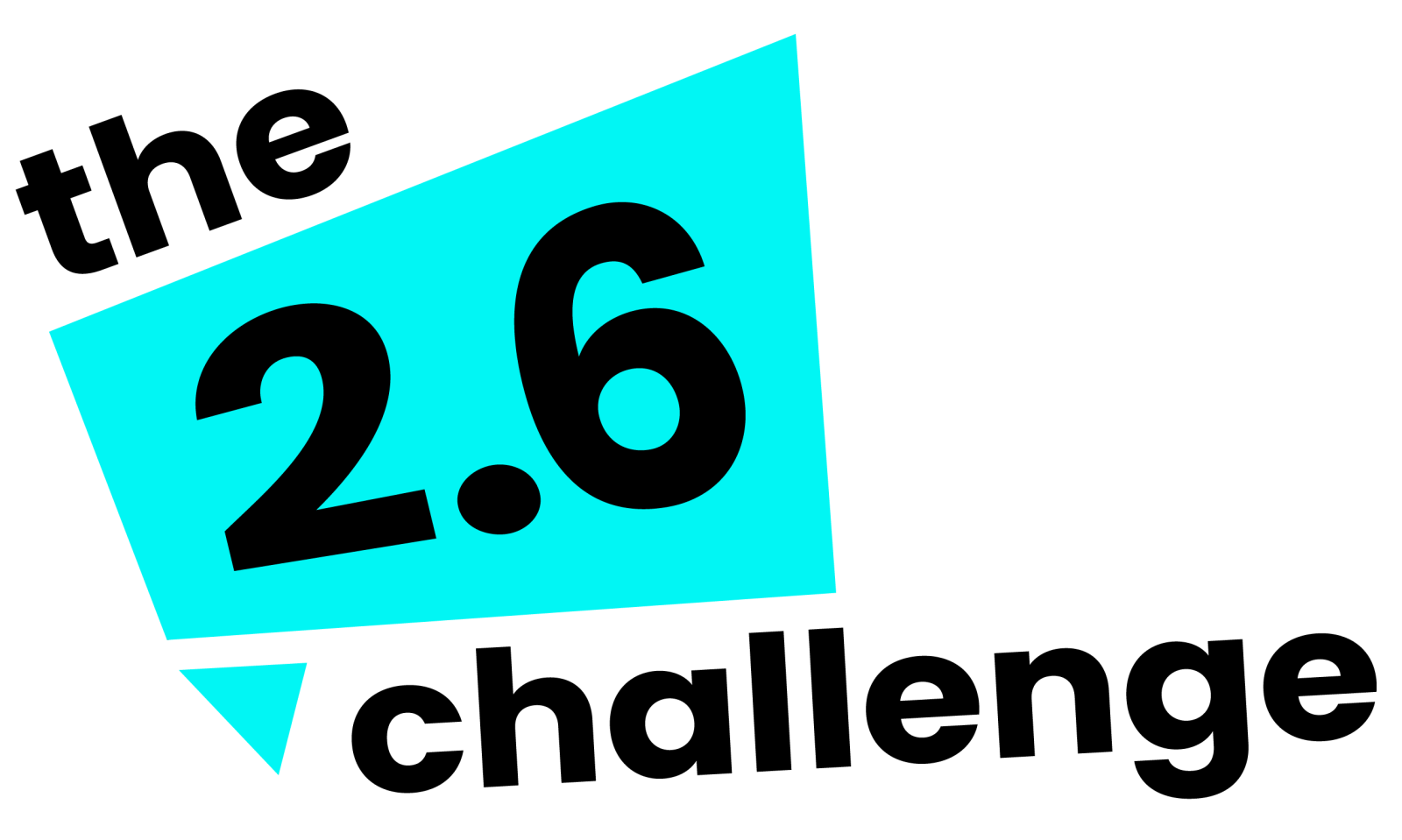 The 2.6 Challenge
The Covid-19 pandemic has had a devastating effect on charities, with the cancellation of thousands of events and the loss of billions in fundraising income. In response, the organisers of the biggest mass-participation sports events across the country have come together to create a new campaign to raise vital funds to help to save the UK's charities.
The 2.6 Challenge will launch on Sunday 26 April – what should have been the date of the 40th London Marathon, the world's biggest one-day annual fundraising event. We're asking you to take part in an activity of your choice based around the numbers 2.6 or 26 and fundraise or donate to support BucksVision via our Virgin Money Giving page. For ideas about the kind of challenges you could do visit the 2.6 Challenge website.
We are delighted to say that one of our volunteers, Sally, has set up her own 2.6 Challenge to support us. Sally is going to cycle 26 miles across three days - you donate to her fundraiser here. Thank you Sally and good luck with your cycle!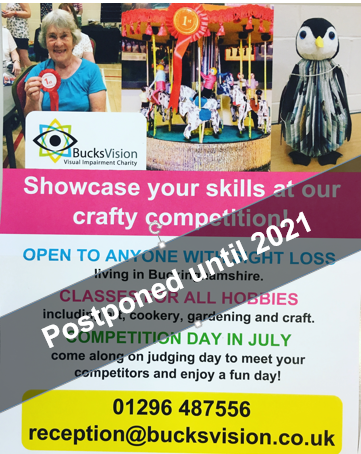 Postponement of BucksVision Showcase to 2021
Due to the current situation we have taken the sad decision to postpone the BucksVision Showcase competition until next year.
However if you are using this period of self isolation to be creative we would love it if you could share pictures of your creations with us, whether you're on your way to being a star baker or you're a budding Picasso we'd love to see what you are up to!
And although the Showcase is postponed our Photography Competition remains open.
We look forward to seeing you and your work at our bigger and better Showcase in 2021!
March 2020
Suspension of BucksVision activities
Due to current situation all of BucksVision's activities and events have been suspended and our office has been closed. However our staff and volunteers continue to offer advice and support to people living with sight loss in Buckinghamshire and Milton Keynes. Visit our service update page to read the statements by our Chief Executive.